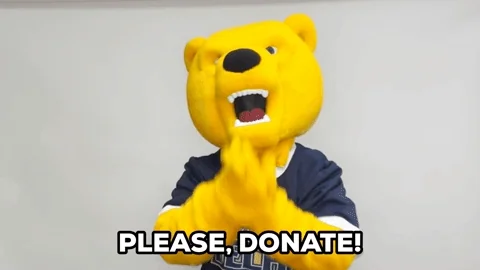 Hey there!

Have you ever considered supporting an amazing online forum that's like having a subscription to a really good magazine, but without the wait for snail mail? Well, we have a fantastic opportunity for you! Donating to our website forum is just like that exciting subscription, offering you instant access to a wealth of valuable knowledge and engaging discussions.

By contributing to our website forum, you become an integral part of our vibrant community. Your support helps us maintain and improve the platform, ensuring that it remains a hub of information and connection for users like yourself. It's like unlocking a world of possibilities and forging meaningful connections, all at your fingertips.

Imagine the impact you can have by supporting a platform where people come together to share ideas, seek advice, and find support. Your donation helps foster an environment of learning, growth, and collaboration, where individuals from diverse backgrounds can come together and make a difference.

So why wait? Join us on this exciting journey of empowering and connecting individuals through our website forum. Your contribution will play a crucial role in sustaining this invaluable resource for the community.

Thank you for considering this opportunity to support our website forum. Together, we can continue to create a space where ideas thrive, friendships are formed, and knowledge is shared. Let's make a difference together!

Sports Spot

Hunting, Fishing, Football, Baseball, Nascar, Hockey, and any other sports interest. start a foot ball pool etc...

0 Topics
0 Posts

No posts

Miscellaneous Chat

Just a off topic area for people to come and post. Feel free to discuss any topic that you desire in this area.

0 Topics
0 Posts

No posts

Automotive Talk

This is the place to show off that ride, ask questions, or find answers about your favorite cars, trucks, 4X4`s, street rods.

0 Topics
0 Posts

No posts

Jokes & Humor

Please come in and share your favorite joke, or if you have some funny pictures or videos that you would like to share that are family friendly please feel free to post them also.

4 Topics
9 Posts
Last post Re: "Being Old"
by jessejamesdallas

View the latest post




Computer Help

Need some help fixing a computer problem, or just want to share a link to a program? Do it hear... From the PC to the CB!!!

96 Topics
874 Posts
Last post Python code
by JetSetter

View the latest post




0 Topics
0 Posts

No posts

Signature Test Area

A area for testing signatures, and postings that you wanna just test. Feel free to post in this area whatever you would like to test with BBcode.

0 Topics
0 Posts

No posts
You do not have the required permissions to view or read topics within this forum.