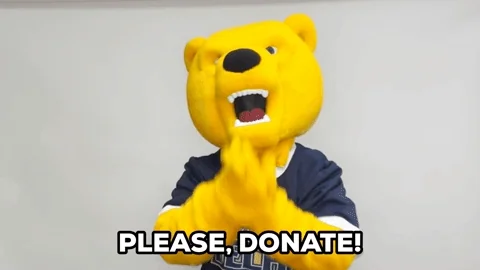 Hey there!

Have you ever considered supporting an amazing online forum that's like having a subscription to a really good magazine, but without the wait for snail mail? Well, we have a fantastic opportunity for you! Donating to our website forum is just like that exciting subscription, offering you instant access to a wealth of valuable knowledge and engaging discussions.

By contributing to our website forum, you become an integral part of our vibrant community. Your support helps us maintain and improve the platform, ensuring that it remains a hub of information and connection for users like yourself. It's like unlocking a world of possibilities and forging meaningful connections, all at your fingertips.

Imagine the impact you can have by supporting a platform where people come together to share ideas, seek advice, and find support. Your donation helps foster an environment of learning, growth, and collaboration, where individuals from diverse backgrounds can come together and make a difference.

So why wait? Join us on this exciting journey of empowering and connecting individuals through our website forum. Your contribution will play a crucial role in sustaining this invaluable resource for the community.

Thank you for considering this opportunity to support our website forum. Together, we can continue to create a space where ideas thrive, friendships are formed, and knowledge is shared. Let's make a difference together!

Donor

Posts: 26
Joined: February 1st, 2019, 1:16 pm
Age: 62
4
I have an Elkhart Electronic Company meter, they were bought out by DOSY which is now QP I gather. At any rate it is the 4000 watt test center and it had blown diodes. Alignment is a drag though because it has a varible cap in the unit that affects EVERYTHING. Anyone got any info on how to align and calibrate this? TC 4001
Follow @cbradiotalk
Bombero

Verified

Site Admin

Posts: 5,803
Joined: March 7th, 2009, 10:35 pm
Age: 100
14
Hey…
Try Mods.DK

Bombero
Follow @cbradiotalk
Official Moderator - CBRT Complaints Department
We encourage all users to support our sponsors. We believe our sponsors are the best out there.
Be sure to tell them you saw their name on CBRadioTalk.
Support our fine sponsors!